Nicola Easthope
Aotearoa New Zealand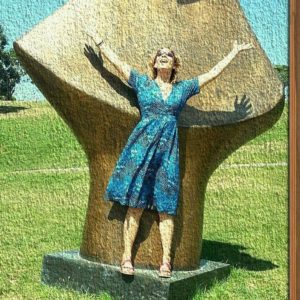 Nicola's genealogical roots lie in the Orkney Islands, Scotland, England and Wales. A former Wellingtonian and cycle traveller of the world, she has been writing at the tide lines of the Kāpiti Coast since 2002, where she lives with her family. Career-wise, Nicola has been a teacher, Enviroschools facilitator, curriculum resource and feature writer, and environmental and peace activist. She currently teaches English and psychology at Kāpiti College.
Nicola's first collection, Leaving my arms free to fly around you (Steele Roberts Aotearoa, 2011) features poems about cycling, gannets and fresh romance. Her new book, Working the tang (The Cuba Press), explores connections to land, sea and ancestry, the influence of art and ecology, and relationships in homes, campgrounds, and the local food court. The bike may have been parked, but the lines still boogie and roller skate!
An occasional reader at local poetry cafes and literary festivals, Nicola was also a guest performer at the Queensland Poetry Festival in 2012. You can follow her on her Facebook page: Nicola Easthope – poet.
Nicola would like to thank the Paraparaumu/Raumati Community Board for their contribution towards her airfares to Australia.
Quinn Eades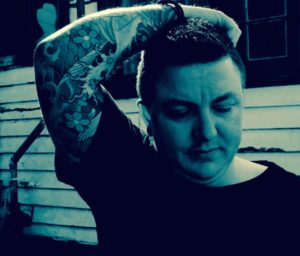 Quinn Eades is a researcher, writer, and award-winning poet whose work lies at the nexus of trans, queer and feminist theories of the body, autobiography, and philosophy.
Eades is published nationally and internationally, and is the author of all the beginnings: a queer autobiography of the body, and Rallying. He is the winner of the 2017 Arts Queensland XYZ Award for Innovation in Spoken Word, and is currently working on a book-length collection of fragments and related theatre show written from the transitioning body, titled Transpositions.
Michael Aiken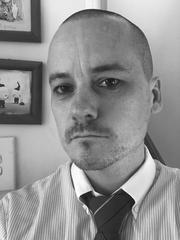 Michael Aiken is a writer living and working in Sydney, Australia. His first notable publication was as Vibewire young poet-in-residence in 2004. In 2015 his first book, A Vicious Example, was shortlisted for the NSW Premier's Kenneth Slessor Prize for Poetry and the Dame Mary Gilmore Prize.
Michael has worked as a security guard, shop assistant, television extra, telephone sales manager, musician, chicken catcher, arts reviewer, census collector, security risk assessor, freelance journalist, trades assistant, life model, community worker and labourer in concreting, bricklaying, roofing and diamond drilling. He holds degrees in English literature and international security, and minor qualifications in information technology, ornamental iron forging and thermal cutting and welding.
Marilyn Arnold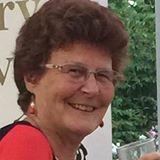 Marilyn Arnold has been publishing her poetry since the late 1970's.  She has published in Australian poetry journals, including The Eye's Habit, Luna, Island, Open Door, and on ABC radio; also in various anthologies – including those of the Tasmanian Community Arts organisation, the Fellowship of Australian Writers,  the Society of Women Writers, and the WOMPO anthology in the US.
Marilyn has read her works regularly throughout Tasmania, at various readings and poetry events, and in schools, and particularly at Poetry Pedlars Open Mic Readings in Launceston, which she co-started with Patrizia Bini in the mid 70's, and at which she is currently MC. She was the 'poet in residence' at the Tamar Valley Writers Festival in 2016.  She runs a fortnightly poetry workshop in Launceston.
Her poetry books include The Loom of Time (with Sheila Burchill and Joy Elizabeth); Soft Windows (with Patrizia Bini); Proclaim the Night: Poems about Domestic Violence – a booklet of the Launceston Women's Shelter, with other poets; Poetry Exercises for Every Day of the Year (Silvereve Press); Capture (with Carol Easton); and, most recently, Lies, Lovers and Other Constructions. With Evie Wood, Marilyn also co-edited Releasing the Genie – An Erotic Poetry Anthology.
Helga Jermy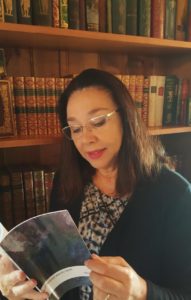 Helga Jermy was born in the UK and now lives on Tasmania's northwest coast where she lives with her musician/antiquarian bookselling husband and works as a social worker in child health and parenting services.
Helga's poems have appeared in various literary publications including Australian Poetry Journal and Anthologies, Rabbit Journal, Cordite Poetry Review, Regime Magazine of New Writing and the Hunter Anthology of Contemporary Australian Feminist Poetry. Her work has been shortlisted for the Overland Judith Wright Poetry Prize for New and Emerging Poets 2015 and longlisted for the National Poetry Prize UK 2016.
In 2017 Helga published a chapbook, Sync Lines, following two trips to Japan with Tasmanian musicians. Later in the year a new collection, Firebird Baltic Blue, a sequence of poems exploring cultural identity, loss and belonging, was published by Ginninderra Press. Both are also available from jermybooks@bigpond.com.
Gabrielle Journey Jones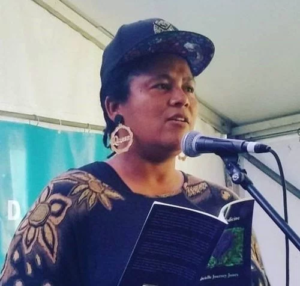 Gabrielle Journey Jones is a poet and percussionist born on sovereign Gadigal Land, Sydney.  She is from Maori and African American bloodlines and lives in the Illawarra, NSW with her family.   Gabrielle has shared her poetry on open mics and by invitation at local, national and international events for over 20 years. Her first collection of poetry "Spoken Medicine" was published in October 2017 by Ginninderra Press.
Gabrielle spends most of her time being whole-heartedly inspired by creative communities which celebrate diversity, activism, inclusion and compassion. She encourages everyone she meets to speak their own medicine – to share the stories of their life journey in whatever forms feel healing, authentic and most useful to them. Gabrielle facilitates spoken word poetry workshops and intuitive drum circles.
Contact Gabrielle Journey Jones via www.facebook.com/spokenmedicinepoetry
 Jesse Oliver
Jesse Oliver is a Perth based spoken word artist who wields his poetry like an end of time sign. Jesse has featured at the Byron Bay Writers Festival, the Emerging Writers festival, and the National Young Writers Festival, where he returns this year in his role as Co-Director. In 2017, Jesse competed in the Word Travels Australian Poetry Slam where he was crowned Australian Poetry Slam Champion 2017.
It was a passion to overcome social anxiety that led to Jesse's first performance. Although writing had always played a significant role in supporting him through darker times in life, Jesse wanted to connect with others and open a discussion about his experiences of homelessness, gender transition and mental illness.
Jesse's poetic message calls for a revolution of love and understanding. He does this by delivering a sincere and conversational style teamed with relatable and timely content. Jesse's writing usually fits into one of three categories; aliens, dreams and infinite, unwavering love.
Arielle Cottingham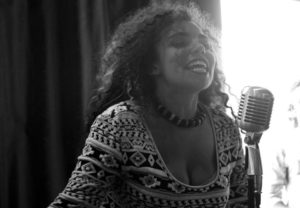 Afro-Latina poet, performance artist, and dancer Arielle Cottingham began performing spoken word in 2014 while studying abroad at the University of Melbourne. She returned to San Antonio, Texas, to complete a Bachelor of Arts in Theatre at Trinity University, during which time she became a regular performer at PuroSlam and The Blah Blah Blah Poetry Spot. In September 2015 she returned to Melbourne, where she found herself pursuing a career as a full-time, working performance poet and creative producer of Slamalamadingdong. She is the 2016 Australian Poetry Slam National Champion, and her first published book, Black and Ropy, was released in 2017 with Pitt Street Poetry. She is currently working on her first prose work.
Arielle's writing probes the territory of the personal as the political, dealing heavily with themes of identity, heritage, history, and the roles they play in immediate, everyday interactions. Her performances explore the interplay between the spoken word and the body, incorporating elements of dance and physical theatre to create multidisciplinary pieces that have been described as both elegant and electrifying.
Amy Bodossian
(No profile available)