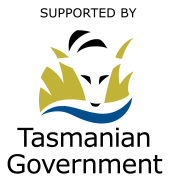 The Tasmanian Poetry Festival acknowledges and respects the palawa people as the traditional and ongoing owners and custodians of this land. We acknowledge that sovereignty was never ceded, and we pay our respect to all elders, past, present and future.
THE TASMANIAN POETRY FESTIVAL 2021 …..Now in its 37th year is to be held over two weeks from March 19th – March 28th. Due to Covid-19 uncertainties, our guest poets are all based in Tasmania, and we look forward to hosting a fabulous Festival with variety and a love of poetry inspiring all.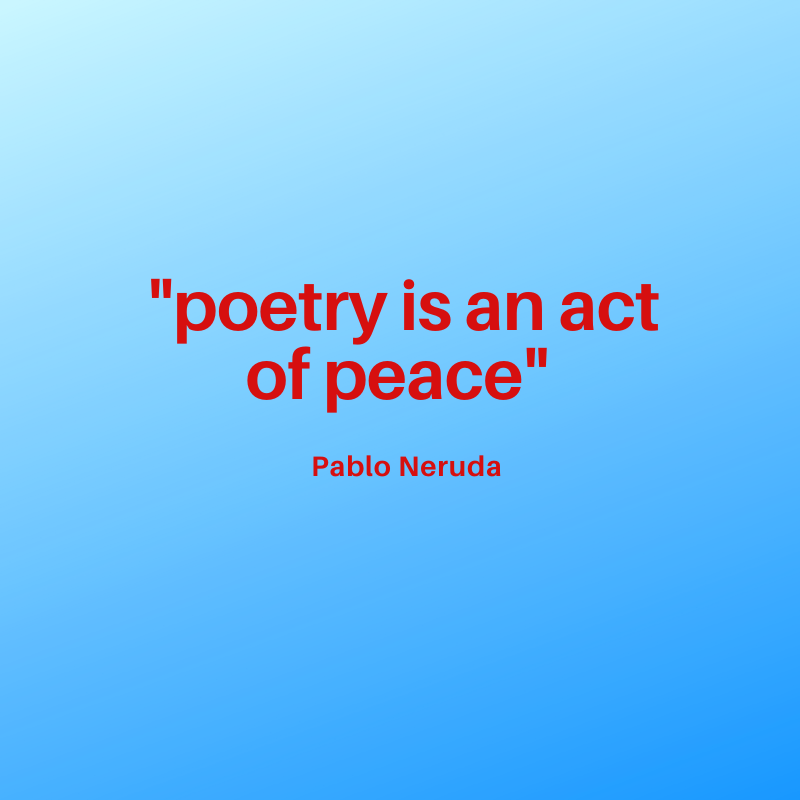 FESTIVAL PASS NOW AVAILABLE. For 6 great poetry packed events – a saving of 15% over the duration of the Festival
*The Times They are A-changin'…. Tribute Concert to Bob Dylan & Joan Baez
*Poetry at Phoenix – David Mason, Tim Slade, Brielle Quigley
*Friday Fun at the Festival with Rachel Berger and guest poets
*Saturday Session with guest poets and open mic
*The Launceston Poetry Cup
*Sunday Session – Live to Air with City Park Radio
Booking Link for FESTIVAL PASS:- https://www.trybooking.com/BORUD
We have a wonderful line-up of guests this year in 2021. Stay tuned for bios, photos and links to all events with online tickets available through Trybooking. All events are on Tasmanian Poetry Festival's facebook page as well. https://www.facebook.com/tasmanianpoetryfestival
To celebrate the poetry of renowned singer/songwriters, Bob Dylan and Joan Baez, we lead in,on March 19th, 2021 to The Tasmanian Poetry Festival with this fabulous tribute concert, THE TIMES THEY ARE A-CHANGIN'… Booking link here:https://www.trybooking.com/BOYTT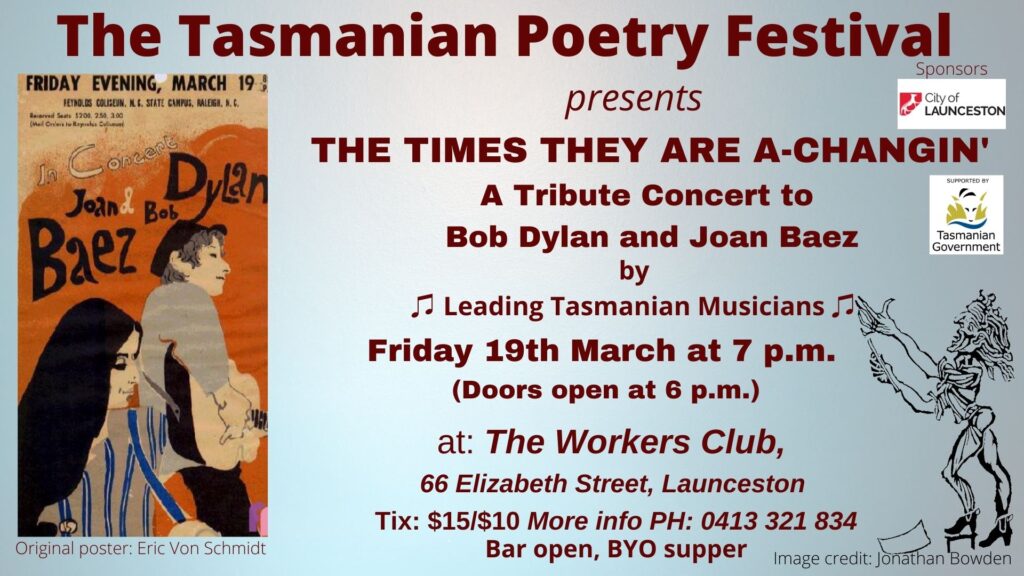 Another guest poet from Launceston for 2021 is JOY ELIZABETH…
When she's not wandering the country in Matilda, her motorhome, Joy Elizabeth lives and writes in a retro round house in the north of Tasmania.
She's been part of the poetry community in Tasmania for over 36 years and was a guest poet at the inaugural Tasmanian Poetry Festival (1985).
Winner of the 2004 Scarlet Stiletto Awards, Dorothy Porter Award, for the Best Crime Story in Verse, Joy's poetry has been published in a number of collections and journals, including Vashti's Voice, Famous Reporter and Westerly, The Loom of Time (1985) Peddling Poetry (2015) and three self-published collections.
Joy's newest collection, Fragile Friday, will be launched at this year's Poetry Festival.
Passionate about promoting poetry and performance, Joy is co-organiser of the Tasmanian Heats and Final of the Australian Poetry Slam.
She is currently working on a collection of poems about the life of her mother, Eileen Capocchi, a well loved activist in the Victorian feminist movement.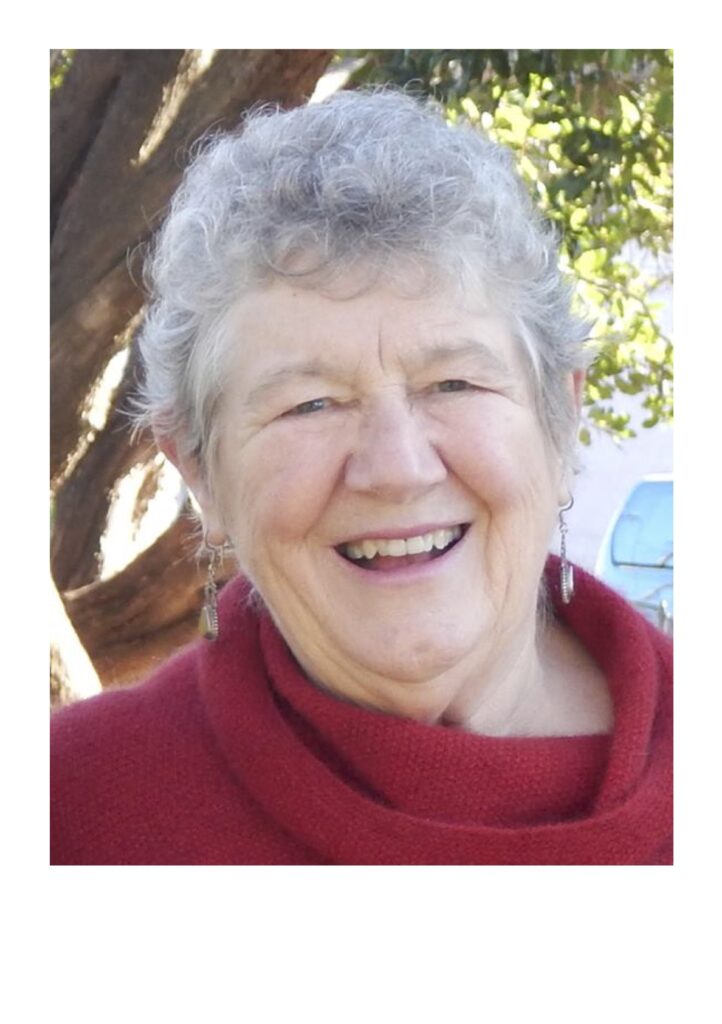 The iconic LAUNCESTON POETRY CUP – Saturday 27th March. Sign up from 6.30 pm. Bar open, BYO picnic tea. Booking link:https://www.trybooking.com/BOVYV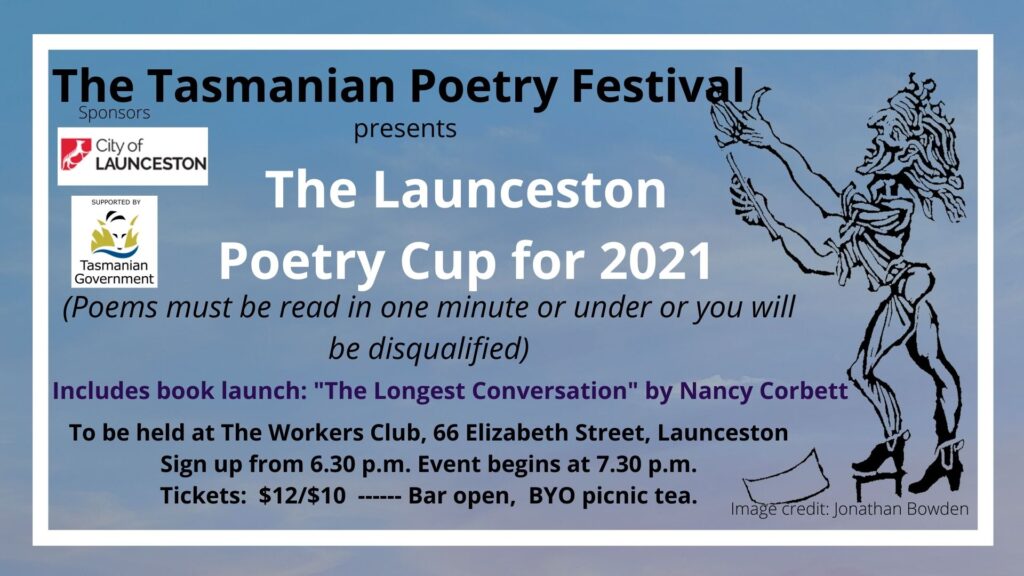 "SATURDAY SESSION" at the Festival. Guest poets and open mic readings, with Jane Williams' book launch at 2 p.m. Lunch platters served. Trybooking link:https://www.trybooking.com/BOVXW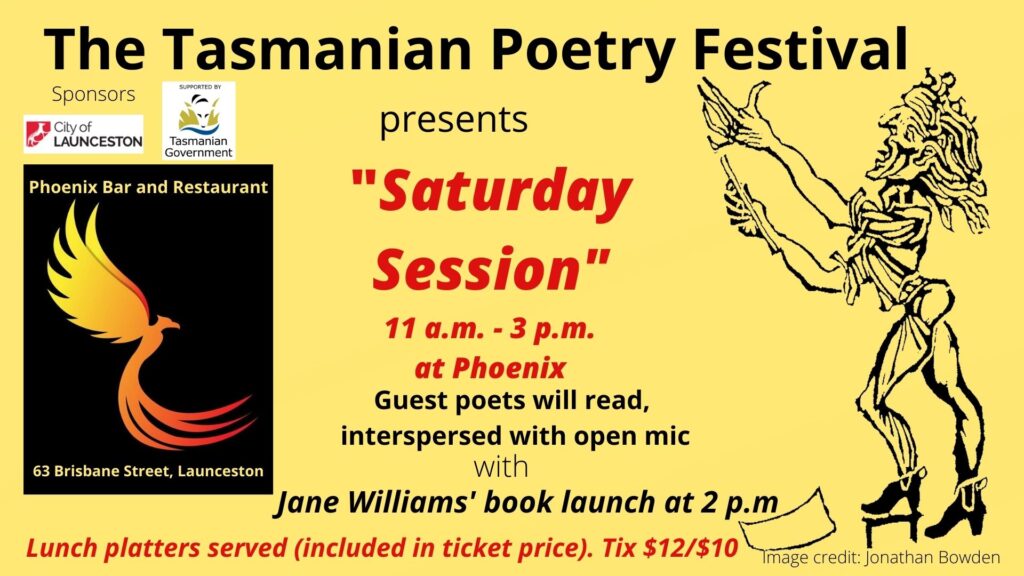 "SUNDAY SESSION"at The Tasmanian Poetry Festival. Guest poet readings and open mic in the morning with Kristen Lang's book launch at 11.30 a.m. From 2 p.m. Live to Air through City Park Radio, with all guest poets reading their work. Booking link: https://www.trybooking.com/BOVZP
The Tasmanian Poetry Festival presents our first guest poet for 2021 – David Mason, former poet laureate of Colorado.
DAVID MASON, grew up in Bellingham, Washington, and has lived in many parts of the world, including Greece and Colorado, where he served as poet laureate for four years. He and his trusty Subaru visited 60 out of 64 counties in the state, bringing poetry to audiences in and out of jails, schools, and other kinds of confinement.
His books of poems began with The Buried Houses, The Country I Remember and Arrivals, David Mason's many books include Ludlow: A Verse Novel, The Sound: New and Selected Poems, Davey McGravy: Tales to be Read Aloud to Children and Adult Children, Voices, Places: Essays, and Sea Salt: Poems of a Decade.
His verse novel, Ludlow, was named best poetry book of the year by the Contemporary Poetry Review and the National Cowboy and Western Heritage Museum. It was also featured on the PBS News Hour. He has written a memoir and three collections of essays. His poetry, prose and translations have appeared in such periodicals as The New Yorker, Harper's, The Nation, The New Republic, The New York Times, The Wall Street Journal, The Times Literary Supplement, Poetry, and The Hudson Review. Anthologies include Best American Poetry and others. He has also written libretti for operas that have been performed around the country.
He now resides in Tasmania.
"POETRY AT PHOENIX" with DAVID MASON, BRIELLE QUIGLEY and TIM SLADE. March 22nd from 7 pm, at Phoenix Restaurant, Launceston. Trybooking link: https://www.trybooking.com/BORQO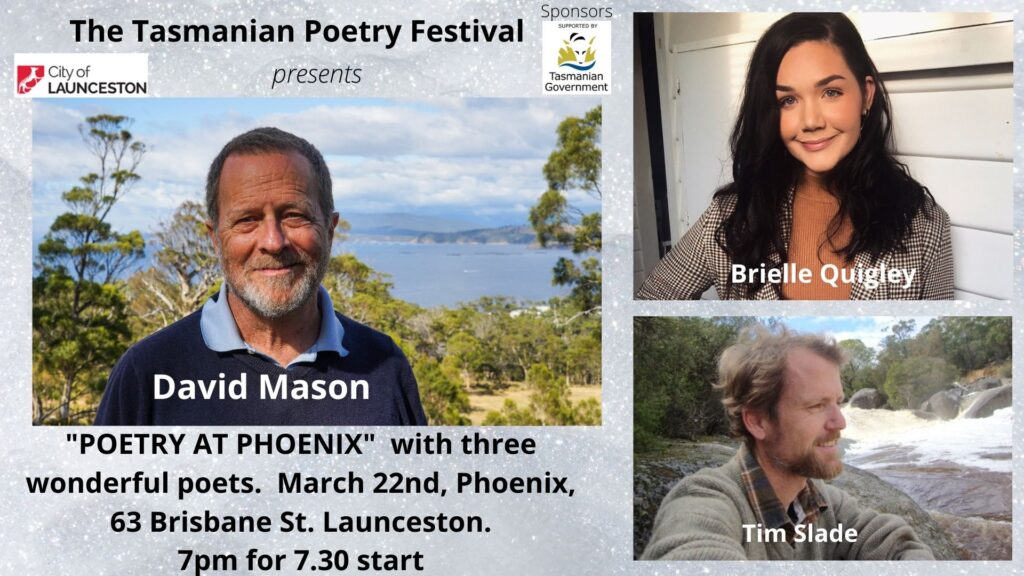 TIM SLADE
Tim Slade's debut collection of poems, The Walnut Tree, is to be published in early 2021 by Bright South.
Tim's poems have received praise in the Margaret Reid International Poetry Prize, the Janice Bostock Haiku Award and the Henry Lawson Festival Award. His poems have been published widely, including in The Weekend Australian, Cordite Poetry Review, The Koori Times and Australian Poetry Anthology.
Born in 1976, Tim was raised in Risdon Cove, Hobart, in the working class suburb of Lutana.
In 2009 Tim moved to the tiny town of Pioneer, near the Blue Tier, in Tasmania's north-east.
In the years 2013 – 2021, Tim has contributed twenty-five articles for Tasmanian Times (online). He has documented the long journey to secure safe drinking water at Pioneer, following a recurring risk from heavy metals. Tim has volunteered as an advocate for the community, and he has worked for all Tasmanians to reform the policies and practices affecting drinking water in the state.
From his tin-miner's cottage at Pioneer over the past decade, Tim wrote the poems for The Walnut Tree.
BRIELLE QUIGLEY
Brielle found her love for poetry at age twelve and, a decade later, the passion remains alive and well. After debuting at Launceston's Slamduggery in 2017, she has quickly become a familiar face in the Northern Tasmanian poetry scene, performing at events such as Party in the Paddock and featuring as a supporting act for Canadian slam champion Brandon Wint. She most recently competed as a finalist in the 2018 Australian National Poetry Slam and continues to explore the relationship between the personal and the political through her poetic works.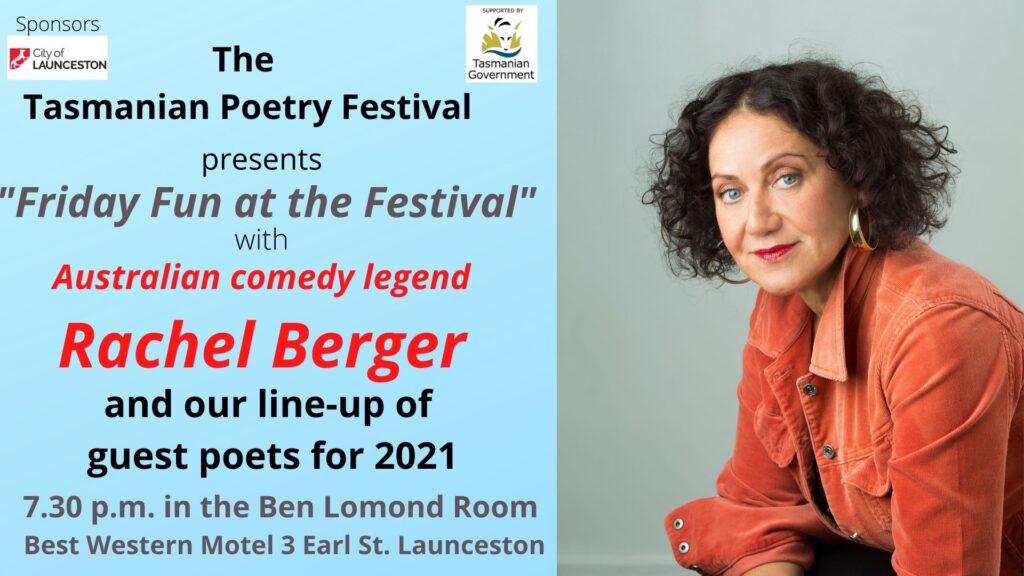 RACHEL BERGER is one of Australia's most highly regarded, adept, and adaptive comedic talents working variously as a comedian, broadcaster, novelist, columnist, agitator and television entertainer. She is a woman of remarkably diversified talents. In addition to playing the Xylophone and carving avocado pips into small Buddhas, she's recently stopped feeling guilty. There are no cows too sacred for this Berger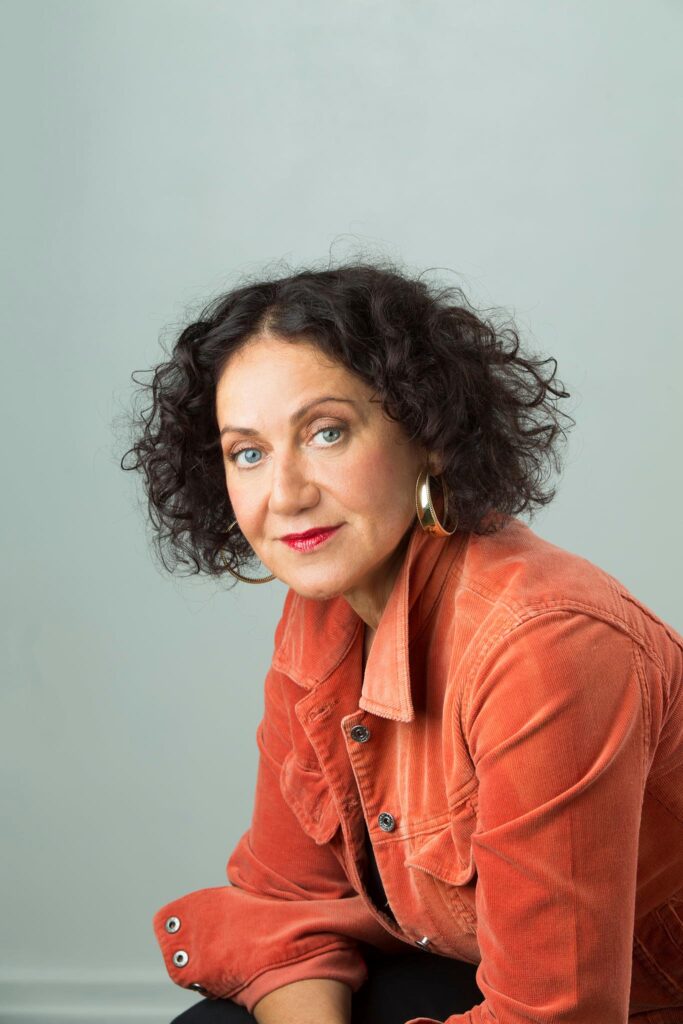 Introducing from the north of the state, a guest poet: KIM NOLAN
I have written poetry for twenty years and had a successful career as a corporate writer and communications consultant. I am experienced as a public speaker and hold a Graduate Diploma in Professional Communication.
My work has been featured in Famous Reporter and the inaugural Tasmanian Culinary Challenge.
Readings include the following open mic sessions: FAW (Tas) Republic Readings, SAWTOOTH, 2019 Tas Poetry Festival, Tas Poets Performing where I won the Handicap Competition for emerging poets, Seasonal Poets.
Well known Tasmanian poet Esther Ottaway has written an endorsement for my work, which follows:- "Kim Nolan's poetry is spirited, nuanced in its language, and ranges from gossamer-delicate to punchy in its impact. Strong and exciting in imagery and word play, her work articulates complex emotional experiences while skilfully creating space for readers' personal resonances. Her poems are a joy to read, and their penetrating observations are food for meditation." – Esther Ottaway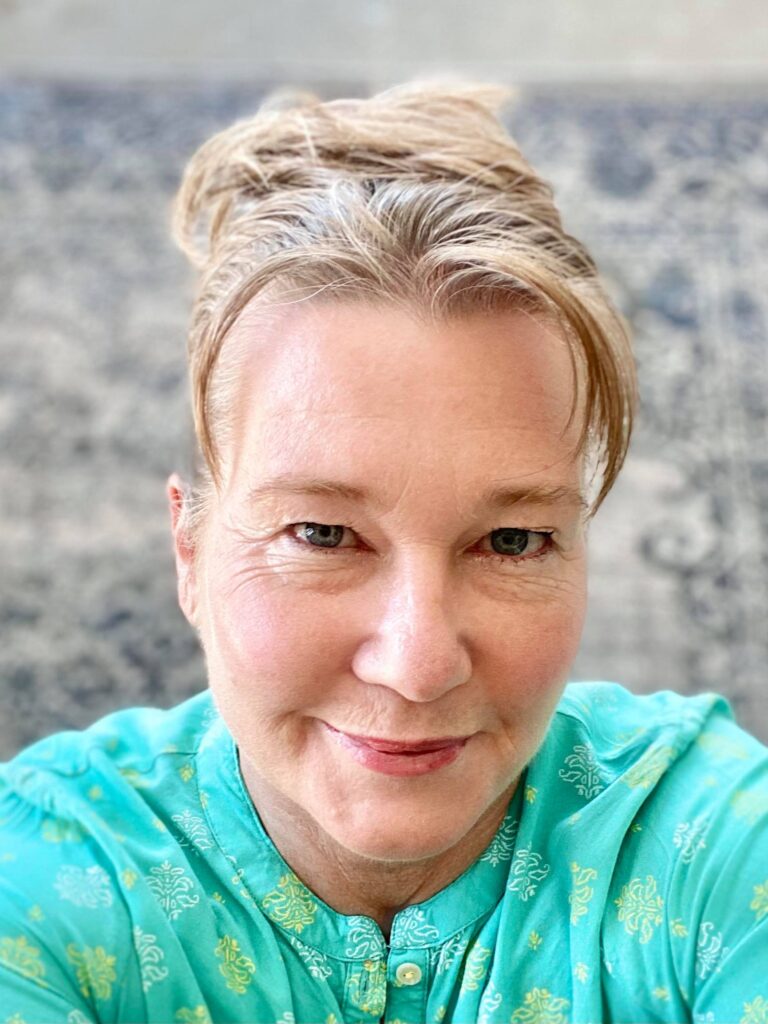 The Tasmanian Poetry Festival presents our guest poet from the North West of the state: GEOFFREY MILLER.
Geoffrey Miller grew up in and around the mining towns of Tasmania's West Coast but has lived his adult life in the North-West of the State. The character and culture of these places reflect in both his collections to date: Behind Closed Eyes, 2010, and now Memory Creases, 2020, both published by Ginninderra Press. A poetry book for children "Sandy is a yellow kitten" Illustrated by Sandra Gudze was published by Tien Wah Press in 2014.
A chronic stutterer for most of his life, he thought he wrote because it allowed him to express himself freely. Now, with almost total fluency in speaking he acknowledges he would have written poetry regardless because this is who he is.
Geoffrey has been a member of the Devonport Writers Workshop for over twenty years. He has contributed to numerous anthologies and is a regular reader at the very popular Forth Pub nights.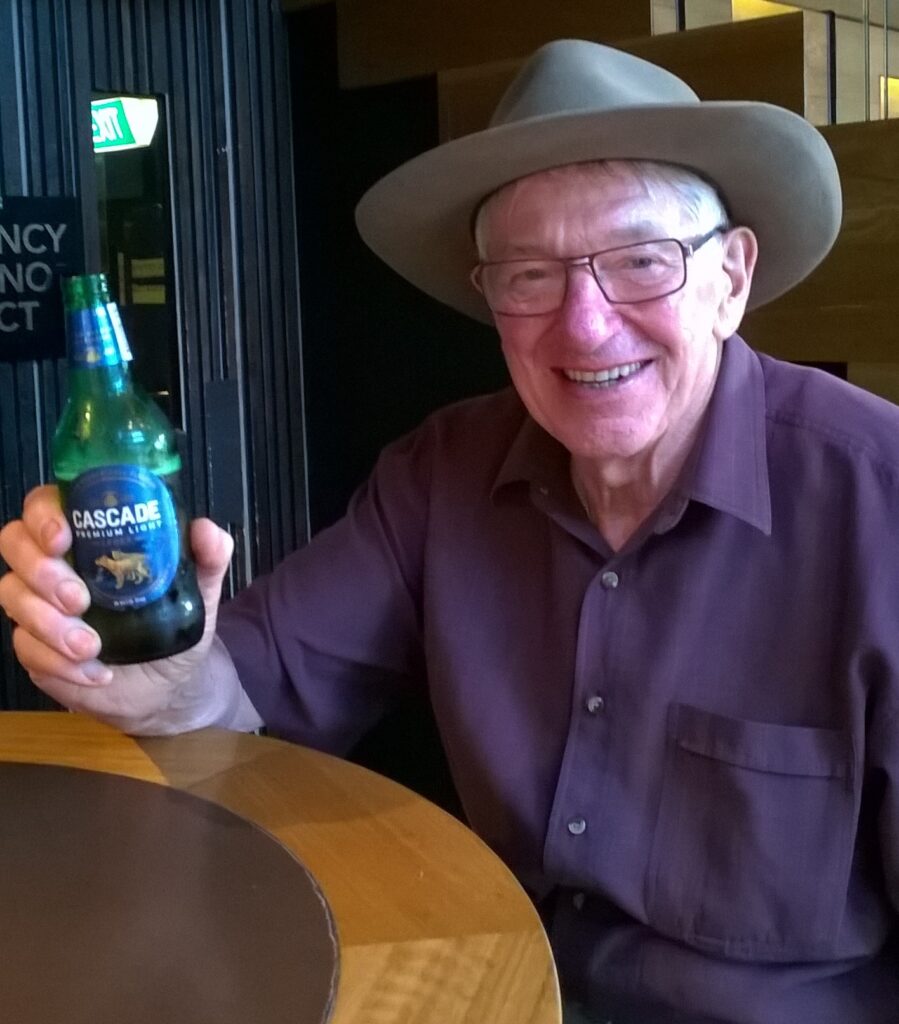 ANOTHER OF OUR FESTIVAL 2021 GUEST POETS IS: HEATH SMITH FROM HOBART.
Heath Smith was born in 1968 and wrote their first work, " Poo Bum The Fart" at age 6 dealing with the time of the dismissal of Gough Whitlam. They continue to write songs and poetry about as much as possible, in a simple way, about anything that comes to mind whenever the urge hits them. Heath is a disability pensioner, which gives them ample time to think, reflect, and write. They live quietly with their 2 cats in the suburbs of Hobart.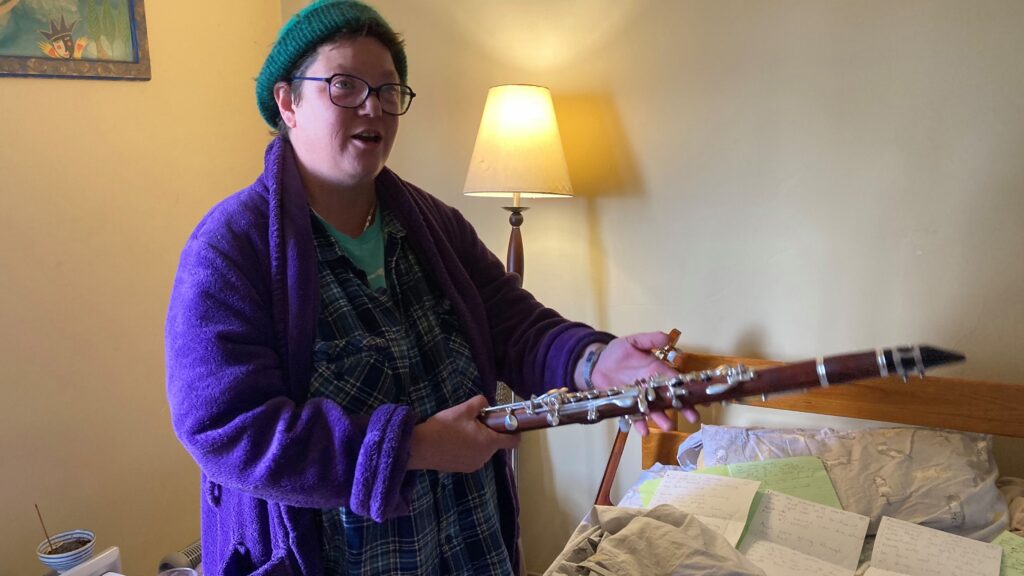 Events from 2020 shown below.
MONDAY 19th October @ Phoenix Restaurant, Launceston. Live and Zoom event from 7 pm A.E.D.S.T.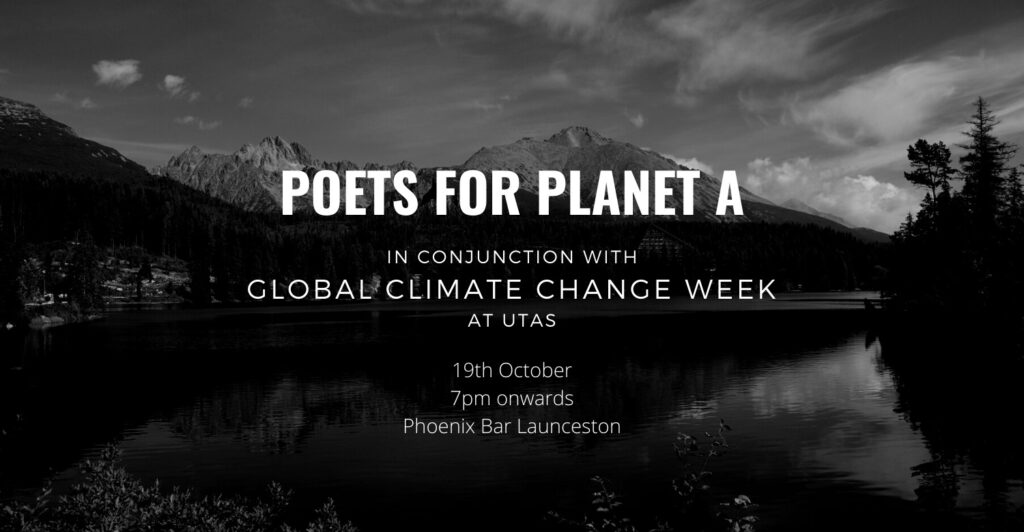 FRIDAY 23rd October at Grand Chancellor from 5.30 – 6.50 pm.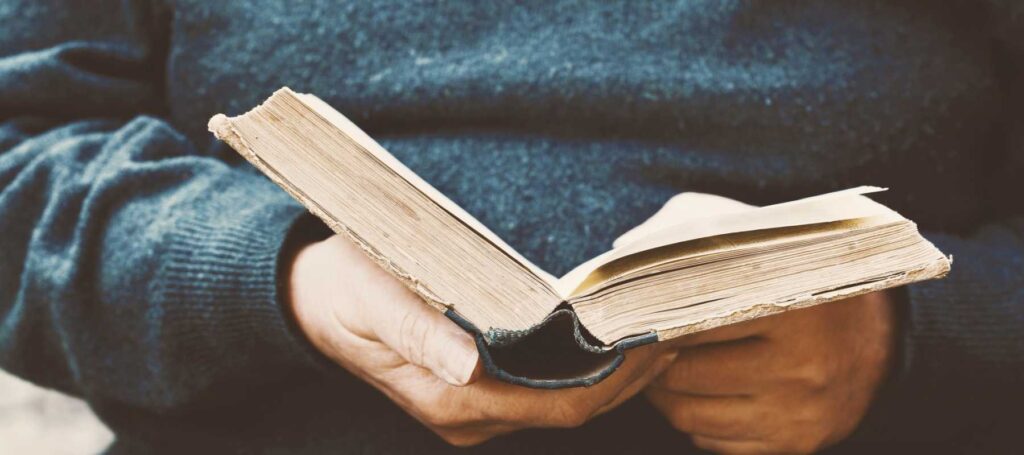 FRIDAY 23rd October – "OUT OF THE ASHES"- POETS BANQUET at Phoenix Launceston from 6.30 p.m. onwards.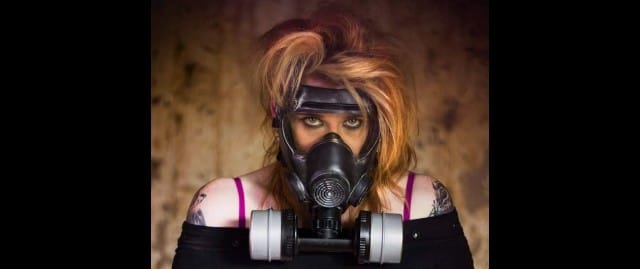 SATURDAY 31st October – "THE LAUNCESTON POETRY CUP" at the Workers Club from 7 pm.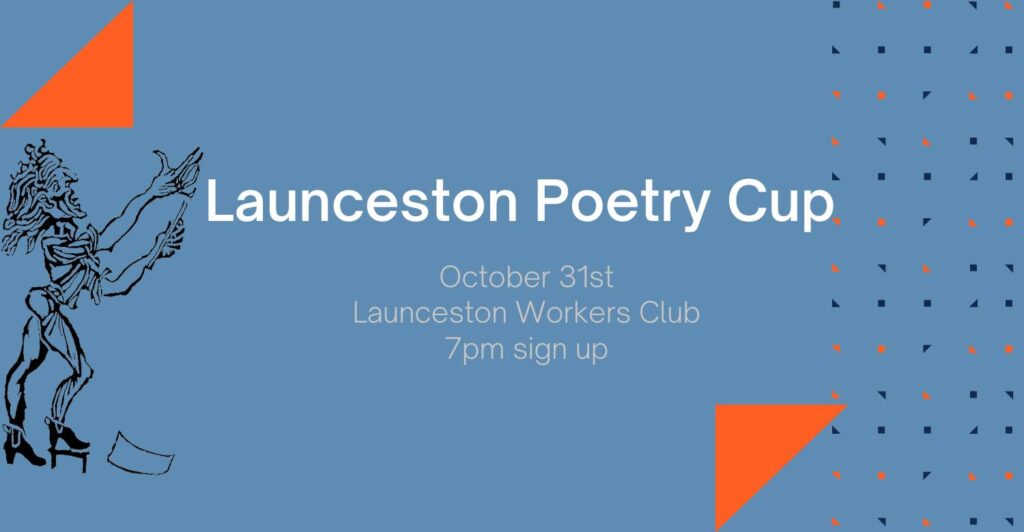 SUNDAY November 1st – "Live to Air Poets" from City Park Radio. 2pm – 4 pm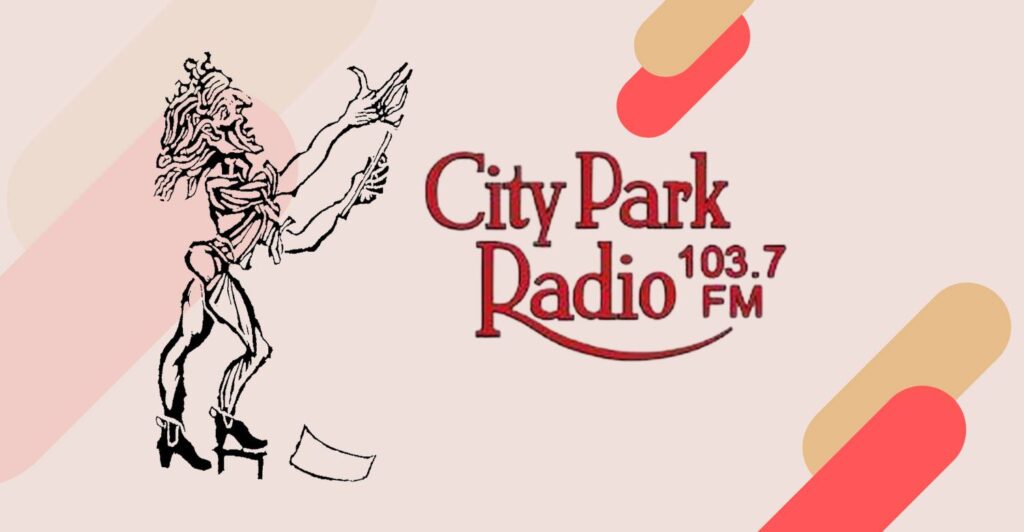 SATURDAY November 14th – A.P.S. finals via Zoom and live from Phoenix, Launceston. 7.30 pm.
The Tasmanian Poetry Festival greatly appreciates and thanks business owners who have made venues available for this Festival of 2020. We acknowledge Wendy Robbins of The Royal Oak, and Jimmy Hoyle of Phoenix Launceston. We also thank and acknowledge local organisations for their generosity and partnership. The Launceston Workers Club, City Park Radio, Theatre North, and The Grand Chancellor.
Tasmanian Poetry Festival images from 2019; a wonderful vibrant series of events.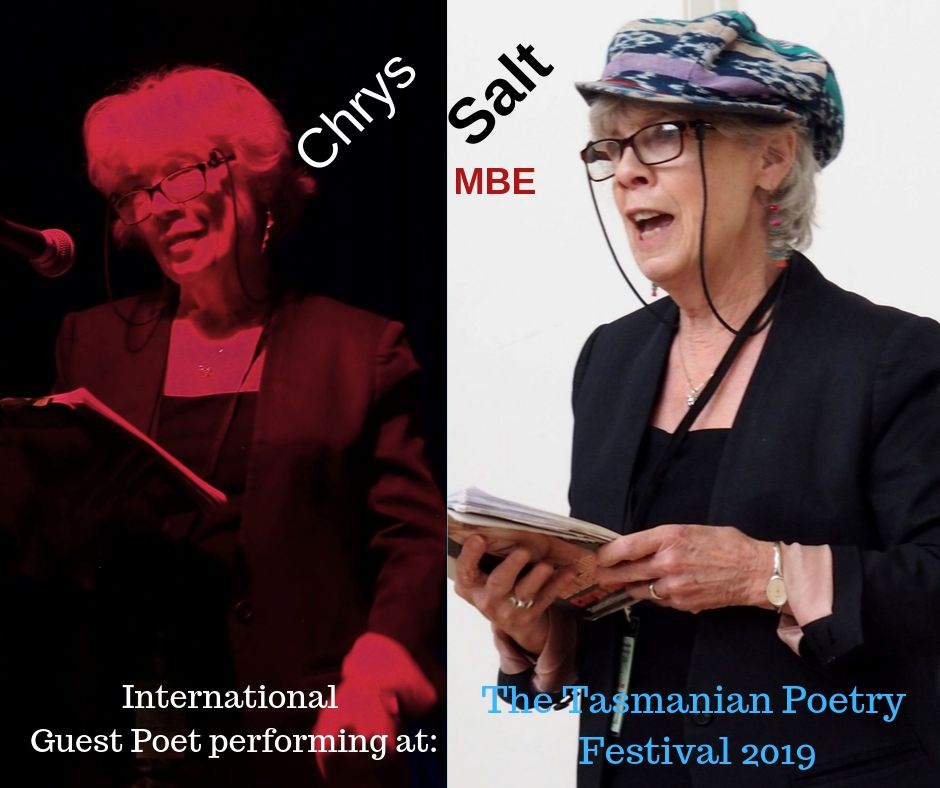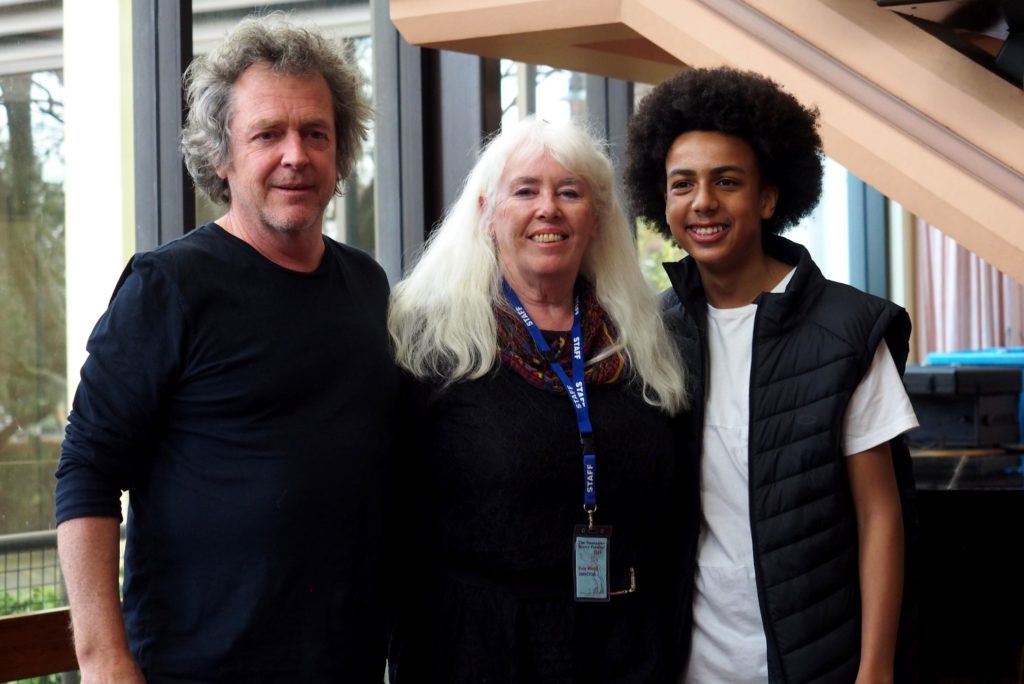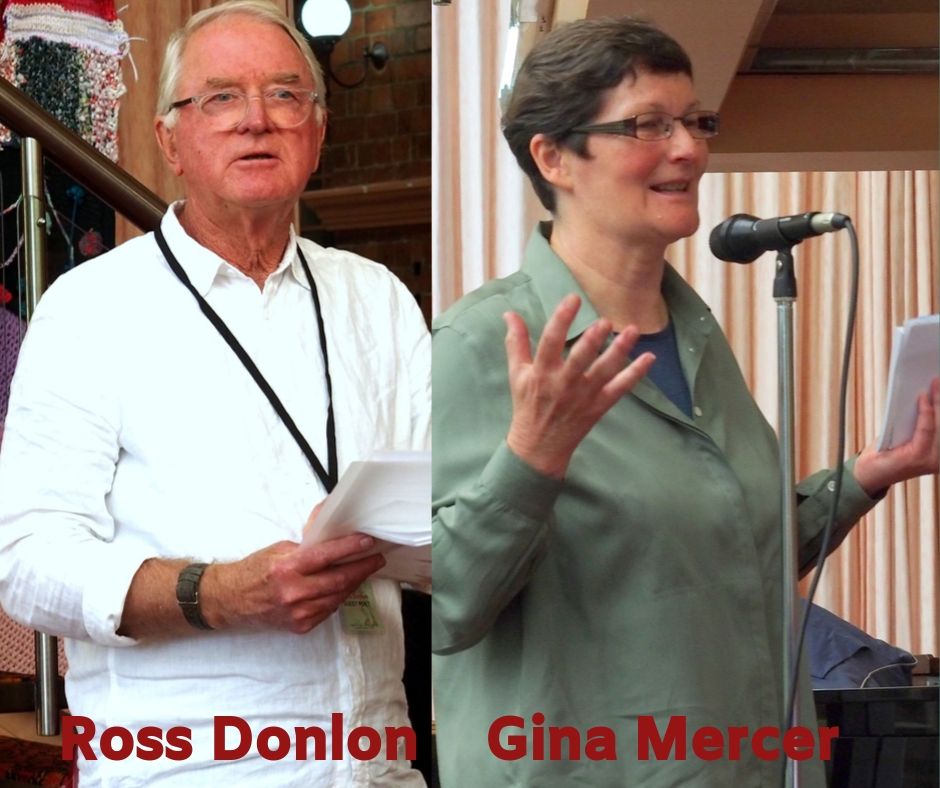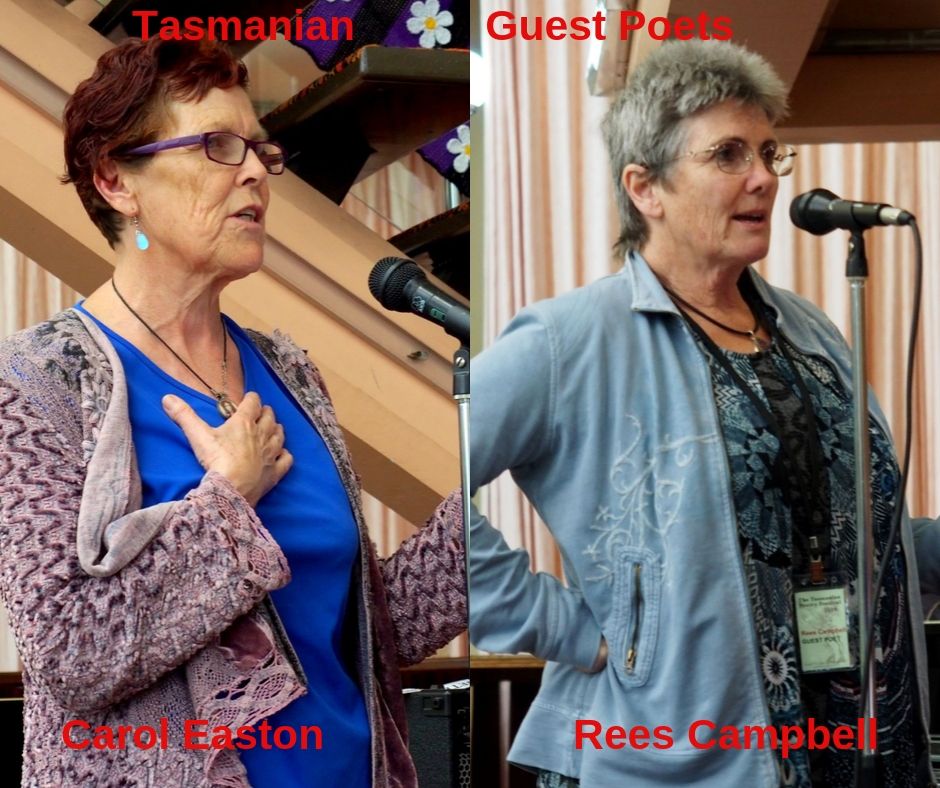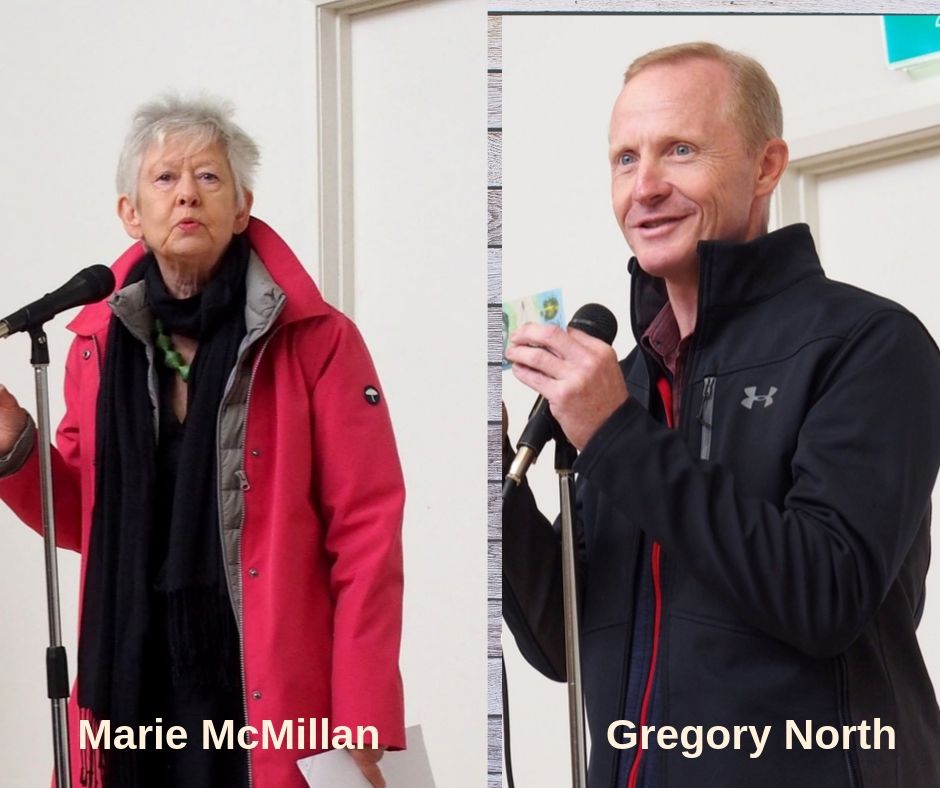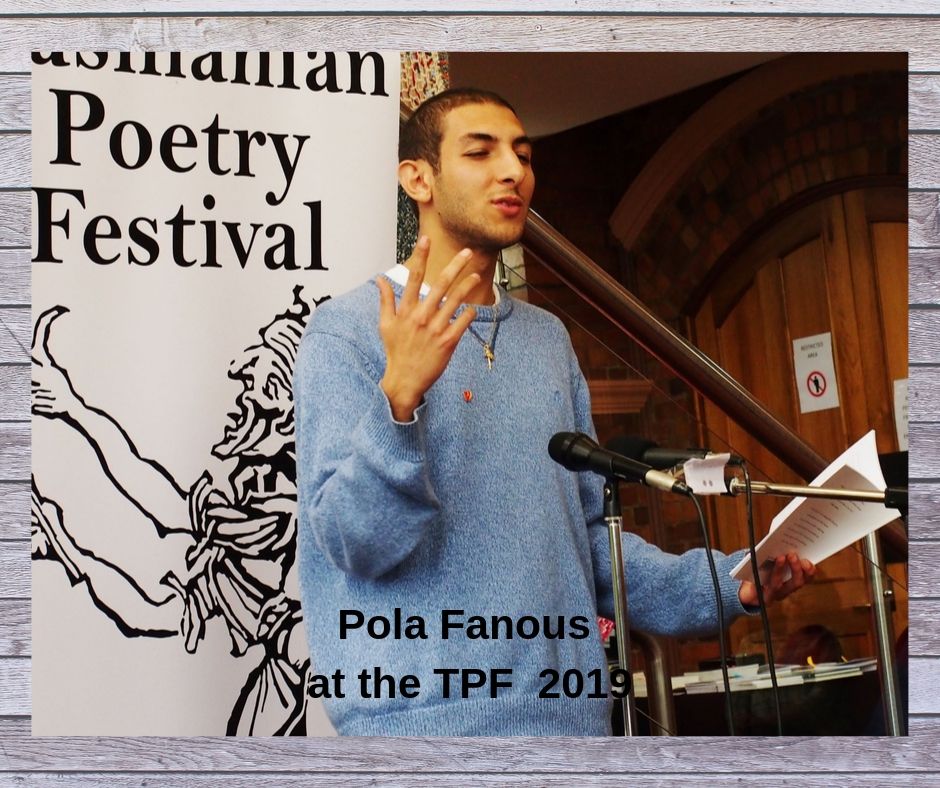 ---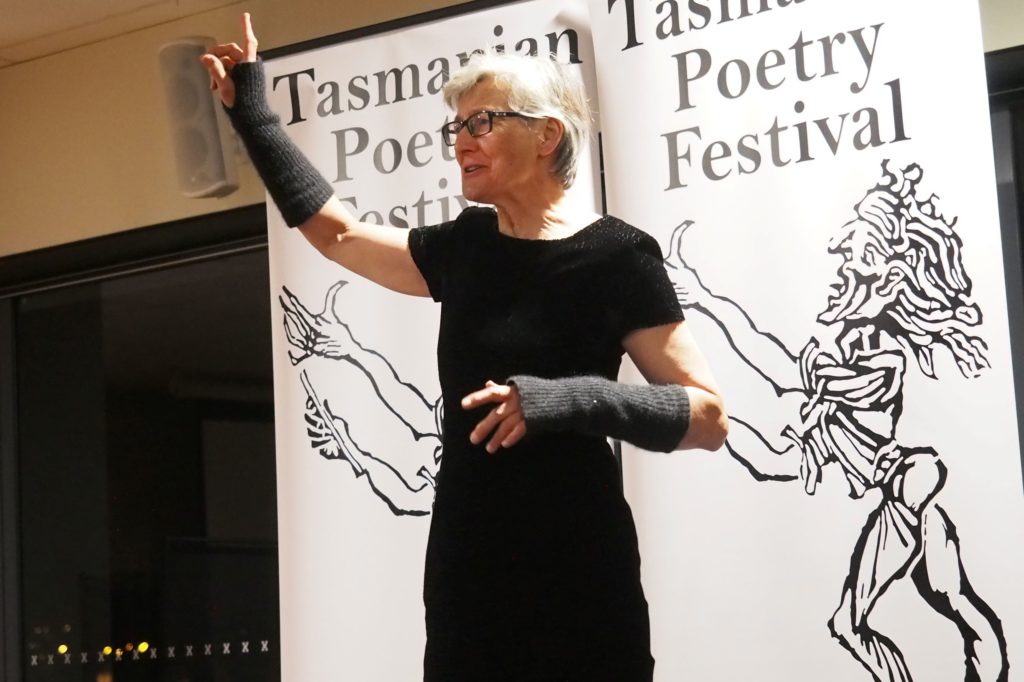 The Tasmanian Poetry Festival acknowledges and respects the palawa people as the traditional and ongoing owners and custodians of this land and we pay our respect to all elders, past, present and future.
https://www.facebook.com/events/404130223573287/
PRE-FESTIVAL EVENT: "Sonnets and Songs in Spring" at Nunamara Memorial Hall. Sept. 22nd from 12 pm.
---
---
https://www.facebook.com/events/432880217577141/
Friday 4th October, two of our guest poets are conducting these inspiring workshops. See below for booking links and details.
https://www.trybooking.com/BEAEV
Gina Mercer workshop
https://www.trybooking.com/BEAEZ
Chrys Salt MBE workshop
https://www.trybooking.com/BEAFC
Workshop Bundle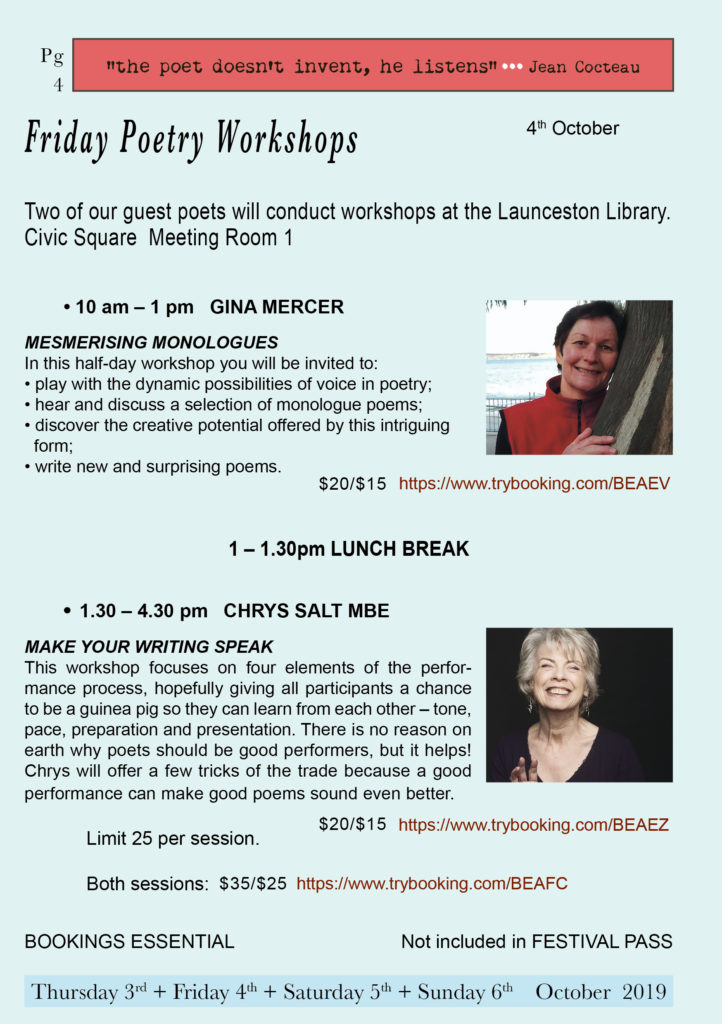 ---
Before we kick off with the official launch….Thurs. 3rd Oct. at The Royal Oak Hotel 8 pm. Cost $10/$8
https://www.trybooking.com/BEICK
"Luscious Lines and Lyrics"
https://www.facebook.com/events/760855197700649/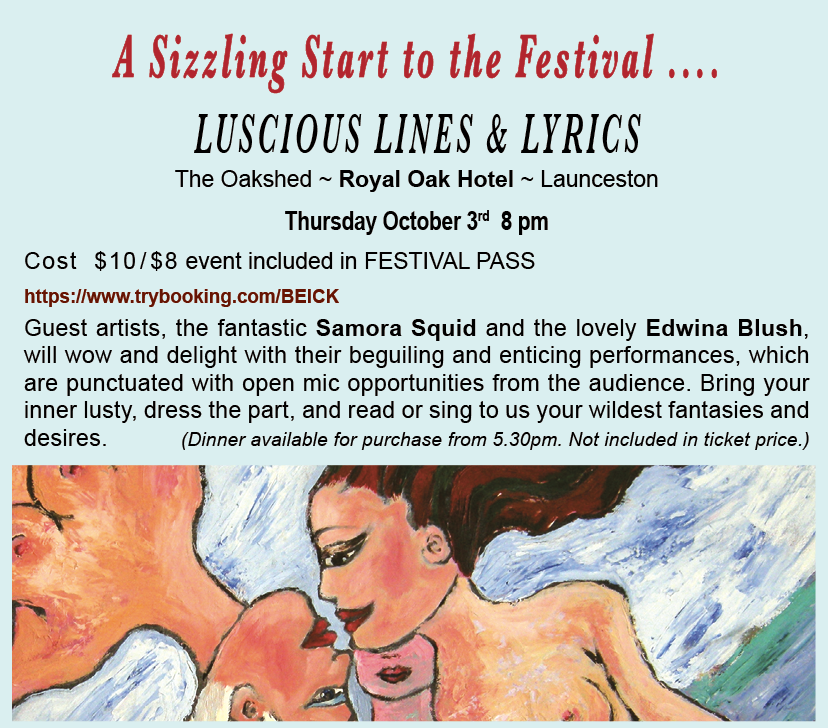 "Poets on Pedestals" at the Festival Launch Fri. 4th Oct. The Royal Oak Hotel. Drinks and cheeses included. 5.30 – 6.30 pm. $10 entry
---
https://www.trybooking.com/BEJBH
for "Poets on Pedestals" at Festival Launch
---
Following at 6.30 – "Slamduggery" at The Oakshed, The Royal Oak Hotel.
https://www.facebook.com/events/2556358511083746/
---
https://www.trybooking.com/BEJBN
"Slamduggery"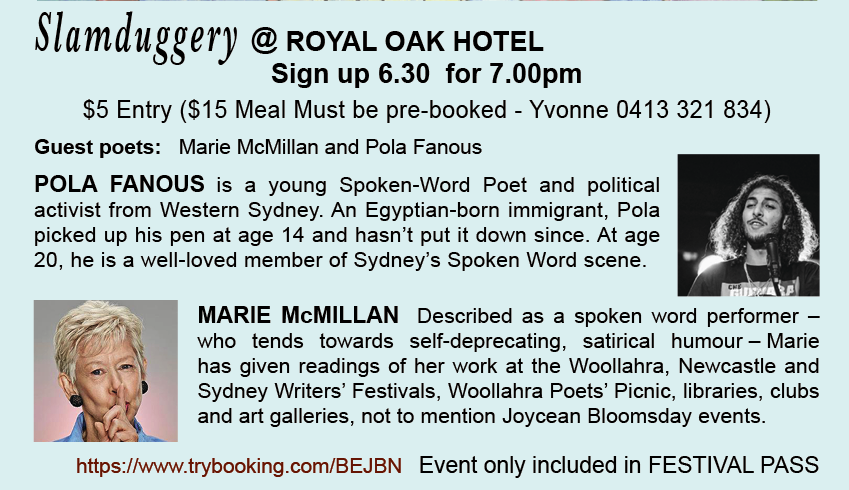 ---
https://www.facebook.com/events/2360680827512031/
"Marj for Breakfast" Sat. Oct. 5th at Pioneer Lobby 10. am. $10/$8
https://www.trybooking.com/BEJBV
"Marj for Breakfast"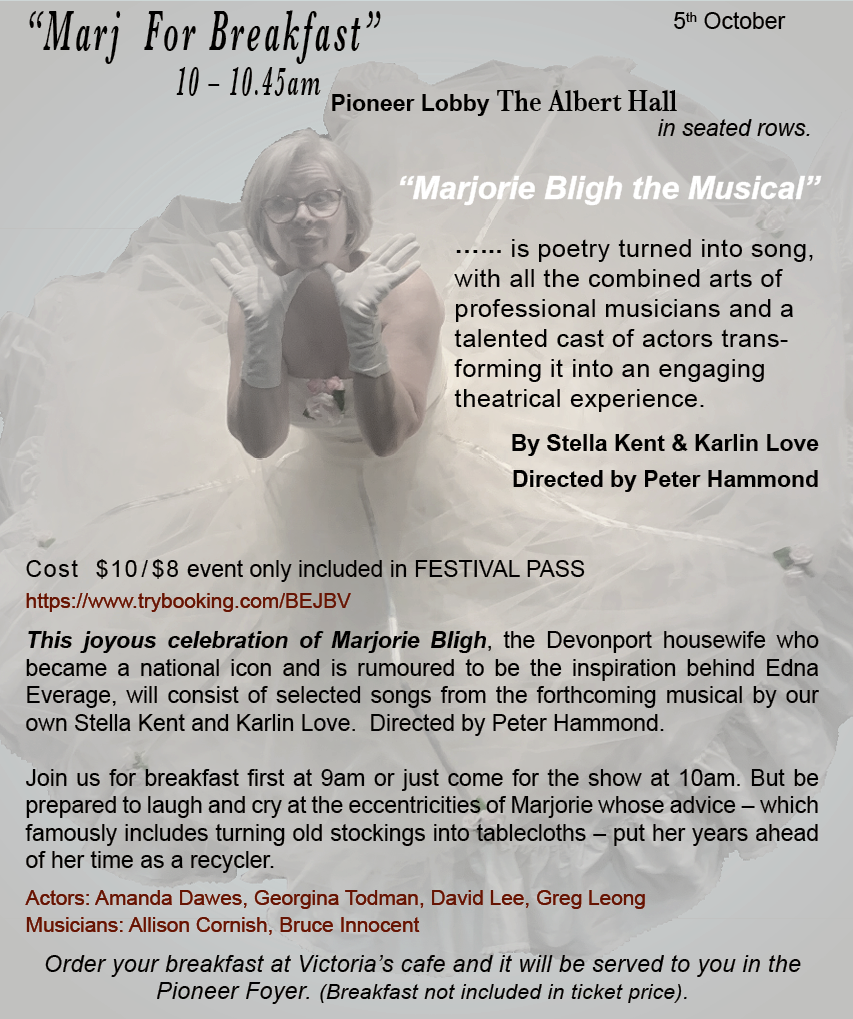 ---
"Morning Musings" Sat. 5th Oct. at Pioneer Lobby 10.45 – 1pm $10/$8
https://www.trybooking.com/BEJCF
"Morning Musings"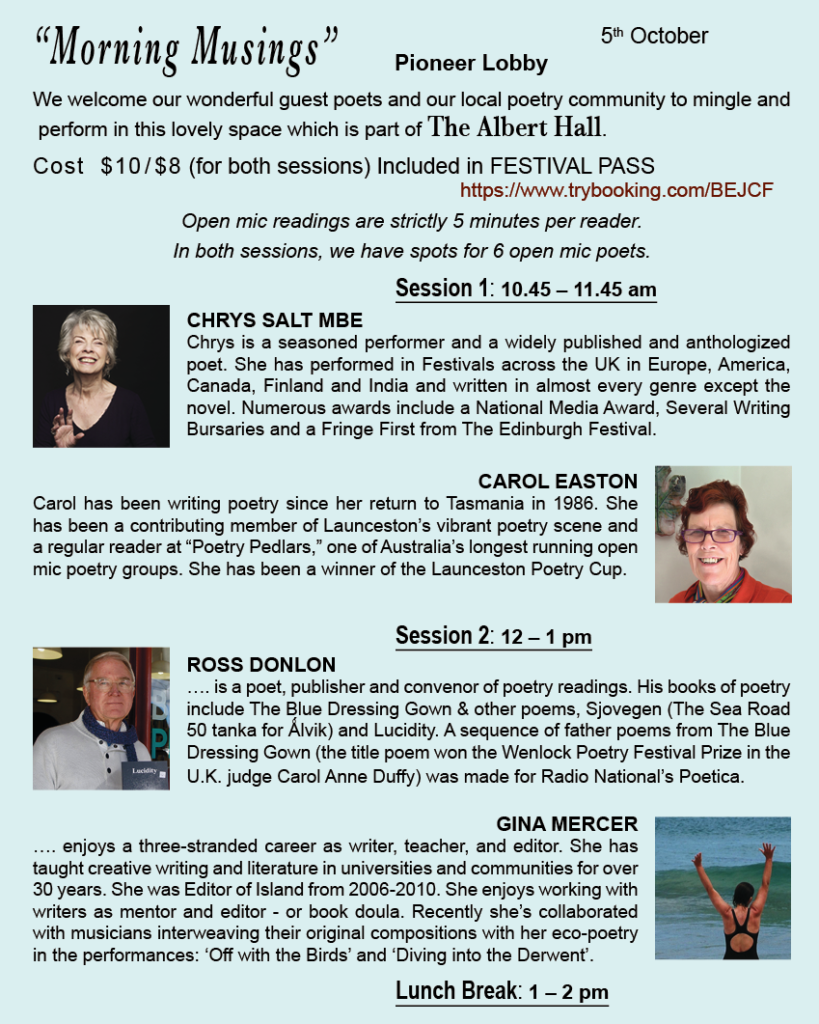 ---
"School's Out" Pioneer Lobby Sat. 5th Oct. 2 – 4 pm $10/$8
https://www.trybooking.com/BEJCL
"School's Out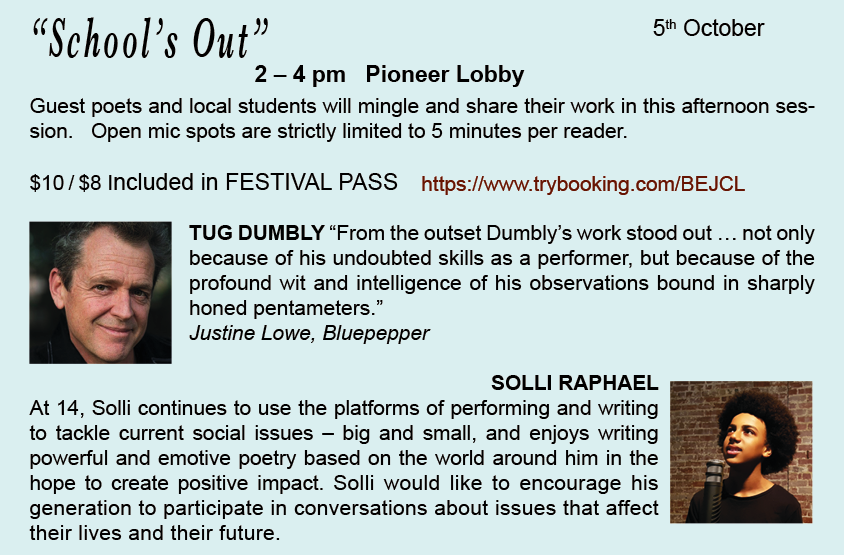 ---
"The Launceston Poetry Cup" at The Boathouse, Sat. 5th Oct. 7 pm. $10/$8
https://www.trybooking.com/BEJCQ
The Launceston Poetry Cup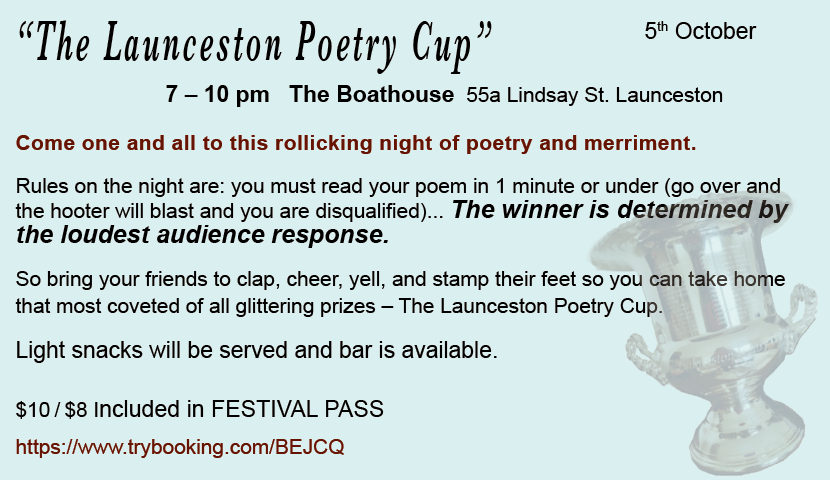 ---
"Poets Breakfast" Sun. 6th Oct. Pioneer Lobby 9.30 am. $10/$8
https://www.trybooking.com/BEJCR
---
"Words from Women @ Sawtooth Ari. 11 am – 12 pm. $5
https://www.trybooking.com/BEJCS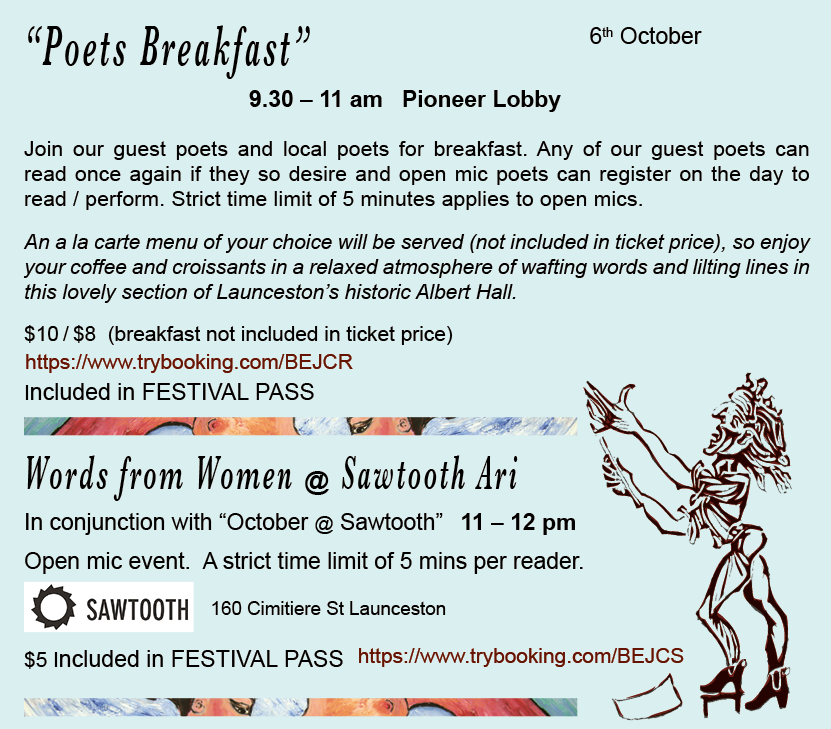 "Live to Air Broadcast" Pioneer Lobby. 1.15 pm – 4 pm $10/$8
https://www.trybooking.com/BEJCU