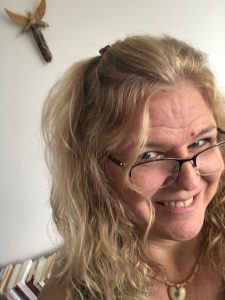 Kimberley is the author of three books: Still Lives (Life Before Man/Gazebo Books, 2022), Sometimes a Woman (Recent Work Press, 2021) and Finally, the Moon, (Stephen F Austin University Press, 2017). Still Lives won a Canberra Critics Award in 2022 and was shortlisted for the ACT Notable Book of the Year in Poetry, 2023. Sometimes a Woman won the WILLA Literary Prize in Poetry (USA) in 2022.
Kimberly teaches in the creative writing program at the University of Canberra, and in 2021 and 2022 she directed the Poetry on the Move Festival. Kimberly's poems appear in many journals and anthologies around the world. She is originally from Detroit, Michigan.
Hear Kimberley at the Festival during the guest poet sessions on Saturday afternoon and Sunday afternoon.